ARTRAGEOUS BIRD
AWARD WINNERS
Artrageous Birds produced some of the best artwork yet. Judged by Robert Mertens and Michael Flanagan, the winners are:
Award of Excellence I
Sylvia Linton "Bad Hair Day for Owls"
Award of Excellence II
Allison Meschke "Labor of Love"
Award of Excellence III
Mary Nevicosi
"She Departed in the Semblance"
Humorous
Jan Hamilton Crowley "Pauline Pelican"
Honorable Mention
Janet Wood "Night Moves"
Honorable Mention
Everett Long "Commorant with Needle Fish"
Honorable Mention
Christine B. Miller
"Blackbirds Sing in the Dead of Night"
Return of the "Artrageous Birds"
birds, birds, and more birds
Exhibit: September 6 - 30, 2018
Awards Reception
September 30 at 2:00pm
Entry Fees:
WAA paid members: $35 for up to 3 pieces
Non-members: $45 for up to 3 pieces
Eligibility
Open to all artists living in the USA working in 2D or 3D. Source material must be original and from artists own photos and not derived from any published images or copyright work, or patterns. Works must have been completed in the last 2 years. Works exhibited at previous Artrageous Birds shows are not eligible. Works done in a class or workshop setting are not eligible. Artists may submit up to 3 pieces. Art must be about birds (this includes anything with feathers. Use your creativity and imagination).
Framing: 2D pieces must be framed or canvas and gallery wrapped canvas.
All pieces must be wired for hanging, no saw tooth hangers.
Maximum frame size is 45".
Awards
Award of Excellence I: $200
Award of Excellence II: $100
Award of Excellence III: $75
Humerous Interpretation Award: $50
People's Choice Award: $50
Honorable mention
Commissions and Sales
20% commission for WAA members and 30% commission for non-members. Sales will be handled by WAA. Sales tax is the responsibility of the artist.
Questions
Email Marilyn Fuerstenberg, please use the subject line: Artrageous Birds.
Deliver Art: August 28 from 5:00 - 7:00pm (no exceptions)
Pick Up Art: September 30 at 2:30pm (no exceptions)
Deadline for entry is August 15, 2018
Make checks payable to:
Whitewater Arts Alliance
Mail to:
Marilyn Fuerstenberg
N7557 Kame Court
Whitewater, WI 53190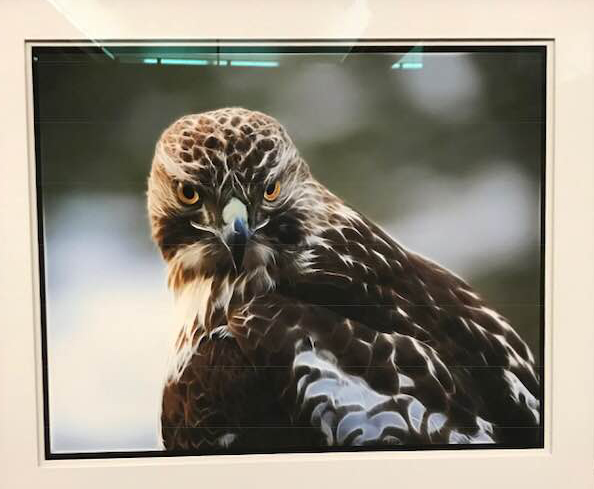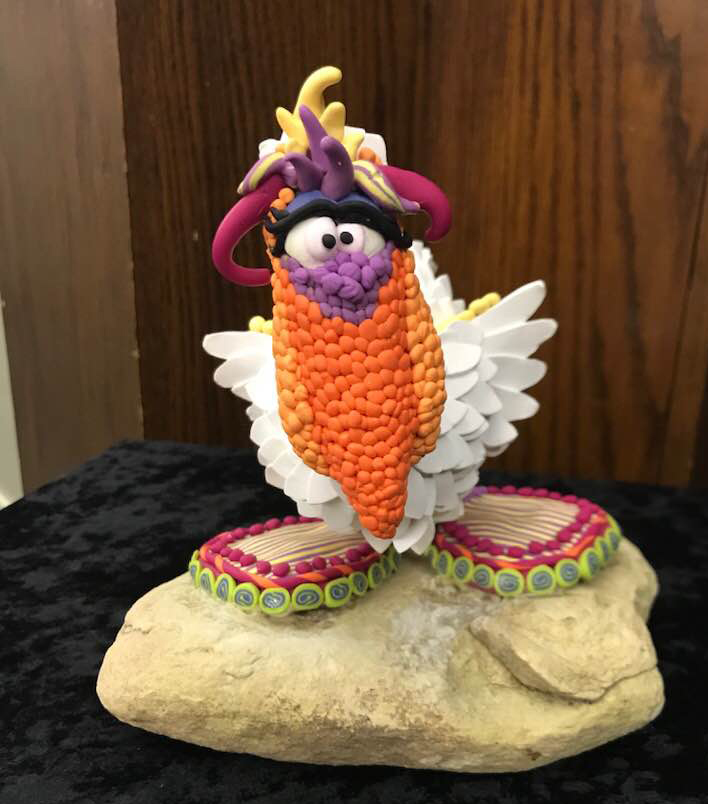 The Whitewater Arts Alliance's Cultural Arts Center will host its fourth annual "Artrageous Birds" exhibit from September 6 to September 30 with 72 art pieces by 26 artists from Wisconsin and Illinois. The gallery will be open to all art and bird lovers from Noon to 5 p.m. on Thursdays through Sundays, and features a wide variety of artistic styles, including photography, mixed media, watercolor, collage, oil, porcelain sculpture, polymer clay, and alcohol inks. The exhibit is free and open to the public at 402 West Main Street at the Cultural Arts Center.
All 26 exhibiting artists are eligible to win one of several awards: Award of Excellence I ($200), Award of Excellence II ($100), Award of Excellence III ($75), Humorous Interpretation ($50), the People's Choice Award ($50), and Honorable Mentions. The judge for the event is Mary Ann Inman. Awards will be given at a reception on Sunday, September 30 at 2 p.m.
The City of Whitewater gained its Wisconsin Bird City designation in 2014. The Whitewater Urban Forestry Commission (UFC) is responsible for implementing and fulfilling the requirements to maintain this designation.
Bird City Wisconsin mobilizes citizens and public officials who already know that birds are more than beautiful - they are significant. A Bird City is a community whose government educates its citizens about birds while implementing sound conservation practices. Whitewater is one of them! Bird City Wisconsin encourages its communities to address the decline of urban birds like the Chimney Swift and Purple Martin, species that have declined in Wisconsin by 32.3% and 92.7%, respectively, over the last 40 years. They support our community in our efforts to protect and manage green space, build and erect nesting structures, landscape with native plants, reduce threats like collisions, and generally make urban areas friendlier for breeding, wintering, and migrating birds.
The Cultural Arts Center is located on 402 West Main Street in the historic White building near the Birge Fountain. Parking is behind the building. An elevator is available for access from the parking lot entrance. More information about the Whitewater Arts Alliance can be found at www.whitewaterarts.org and on Facebook.